G2 Network Statistics
2023/11/30 14:21:13 +00:00
G2 Network Size
Day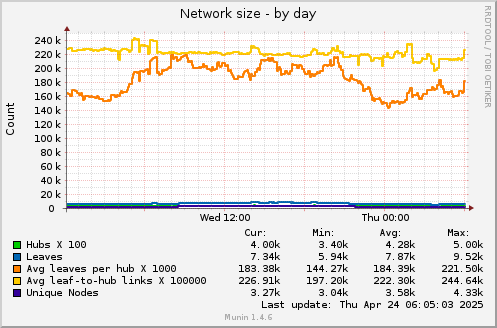 Week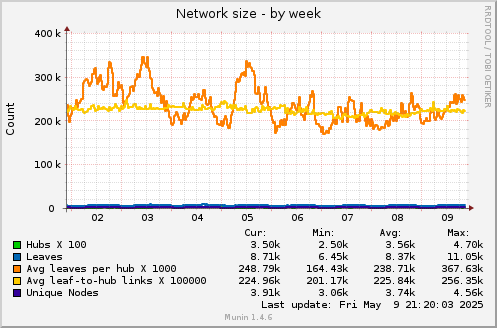 Month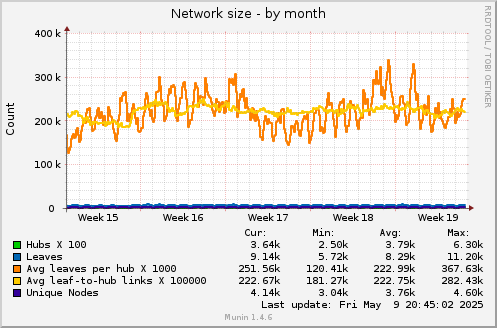 Year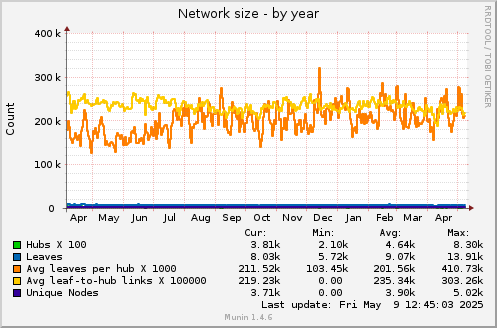 Long term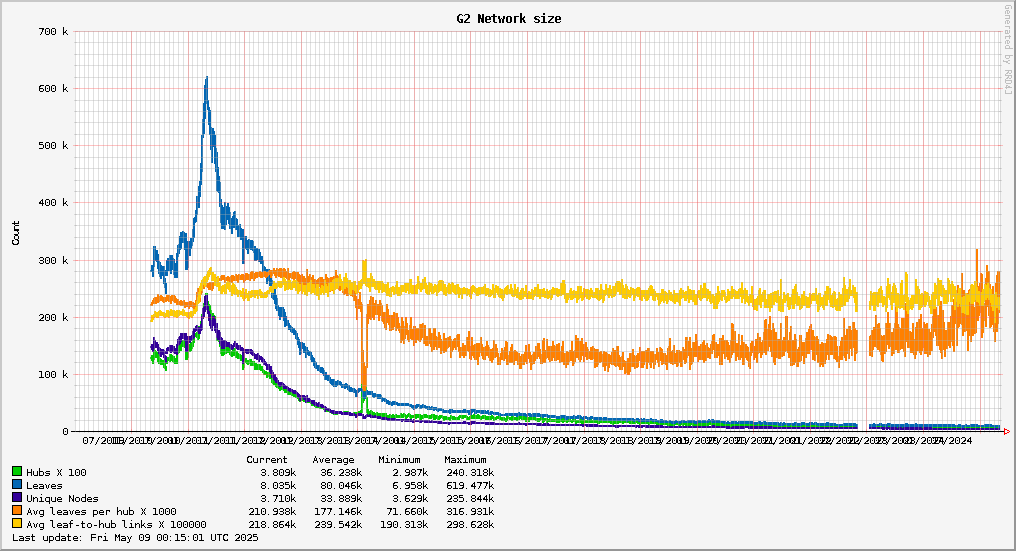 Current Data
Network size

| | |
| --- | --- |
| Hubs | 61 |
| Leaves | 11,068 |
| Uniques | 4,555 |
| Leaves per Hub | 181.44 |
| Hubs per Leaf | 2.46 |
Hub nodes form the core of the G2 network. They accept connections from hundreds of leaves and a handful of hubs. They receive searches from neighbors and forward them to other neighbors. Hubs are the only node type that the crawler indexes. Hubs provide information about their connected leaves to the crawler. From this information the crawler learns about the approximate size of the network and other interesting statistics.
Leaf nodes are the most common node type on the network. They have no special responsibilities and do not form a working part of the network infrastructure. They connect to hubs and send searches to hubs which will forward their searches to more hubs and leaves.
Unique nodes is the number of actual users that are on the network. The number of leaves is an overcount because leaves connect to more than one hub (usually two) and so each hub counts them as their own. But the Unique nodes count removes all the duplicates and returns the real size of the network.
Leaves per hub is a simple ratio of the number of leaves divided by the number of hubs.
Hubs per leaf is the average number of hubs that each leaf is connected to. Shareaza defaults to connecting to two hubs in leaf mode so this average should stay around two.